Rev. Oscar Howard, Jr.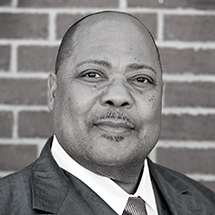 Rev. Oscar Howard, Jr. is pastor at the Freedom Home Baptist Church in Austin, Texas.  For thirty-one years he has served the congregants there and God has blessed Freedom Home with His grace and Spirit.
Rev. Howard is a native Austinite who loves and serves the Austin community.  His ministry is seated in the heart of Central East Austin.  With a vision to provide for the spiritual and other needs of the community, Rev. Howard admonishes Freedom Home to become more conscientious, consistent, creative and committed to serving God through its serving people.  At Freedom Home, God rules and according to Rev. Howard,  serving people is a top priority.
He has encouraged Freedom Home Baptist Church to become more conscientious with regards to social services and encouraged the hosting of the National Week Of Prayer for the Healing of A.I.D.S. for 2013.  He was selected to be a member of the Minister's Roundtable of Texas and has since led Freedom Home to collaborate with A.I.D.S. Services of Austin with a focus on both risk and harm reduction.  His particular interest is healing for mind, body and soul, as an advocate.